Aakash Chopra believes Virat Kohli and the Indian team management have put to bed the suggestions about him being demoted in India's batting order to accommodate Ishan Kishan, Shubman Gill, and Rohit Sharma in the top three.
Kohli amassed 129 runs at an average of 64.50 and a strike rate of 114.15 in his three innings in the recently concluded Asia Cup 2023. He smashed an unbeaten 122 in the Men in Blue's record-breaking 228-run Super Four win against Pakistan.
In a video shared on his YouTube channel, Chopra pointed out that Kohli's performance at No. 3 has ruled out the possibility of him being made to bat a rung lower. He said:
"There was a discussion before the start of the tournament, you would remember that Ravi bhai (Shastri) asked Virat Kohli to be sent at No. 4 because Ishan Kishan, Shubman Gill and Rohit Sharma should be the top three."
The former Indian opener added:
"A lot of people endorsed that as well. There won't be a discussion about where Virat Kohli will play. If Ishan Kishan has to play, he will play at No. 4 or No. 5 only. He will not come up the order because Rohit, Shubman and Kohli are your best top three, you shouldn't touch them."
Ishan Kishan batted in the middle order for the majority of the Asia Cup. He was promoted to open in the final as India were chasing a paltry 51-run target, which they achieved in just 6.1 overs with 10 wickets to spare.
---
"There won't be a discussion again about where Shubman Gill will play" – Aakash Chopra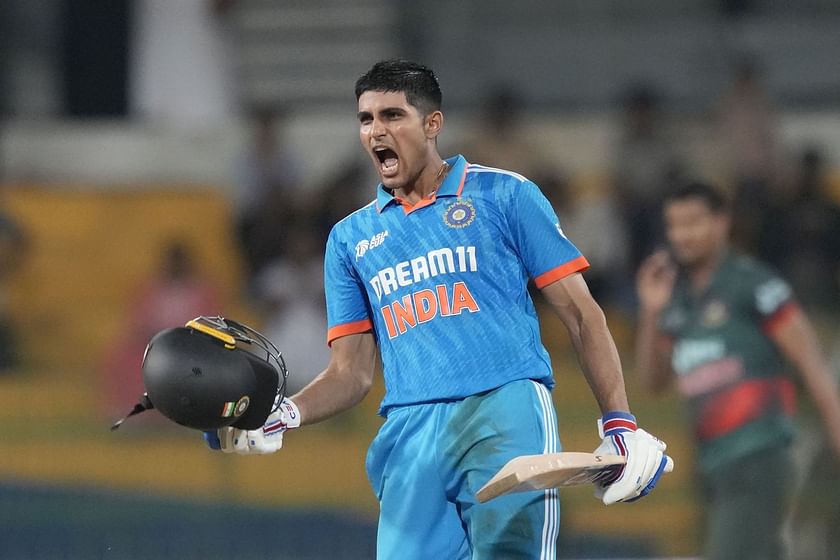 Aakash Chopra reckons Shubman Gill has also sealed his place as Rohit Sharma's opening partner ahead of Ishan Kishan. He stated:
"I think MS Prasad was saying that we can open with Ishan Kishan and Shubman Gill can be made to bat down the order or be dropped. Shubman Gill said that he is here to stay. The century he hit and the way he batted, there won't be a discussion again about where Shubman Gill will play."
While observing that KL Rahul and Ishan Kishan have answered most of the middle-order questions, Chopra acknowledged that a few doubts persist. He explained:
"There were a few questions that were left unanswered. There are questions over Shreyas Iyer's fitness and Suryakumar Yadav's ODI cricket. There are still questions about Tilak Varma."
Shreyas Iyer couldn't take any part in the tournament from the Super Four stage onwards due to back spasms. Suryakumar Yadav and Tilak Varma failed to make the most of the opportunities they got in the inconsequential game against Bangladesh.
Poll : Should India stick with Virat Kohli at No. 3 for the World Cup?
26 votes