Josh Jacobs will now play under the franchise tag after failing to sign a long-term contract extension with the Las Vegas Raiders this offseason. He will earn approximately $10 million per year, which is considerably less than he anticipated for the upcoming season.
Jacobs, a 2018 first-round pick, had the best season of his career last year and expected to be fairly compensated. However, the team and the player were unable to reach an agreement during negotiations.
After the deadline for signing a multi-year extension had passed, Jacobs vented his frustration via Twitter. Here's what he said in his tweets:
" class="promoted-img" loading="lazy" width="1440″ height="220″ alt="nfl-wordle-promotional-banner" />
"We never tried to reset the market"
"One healthy season but I have every raider record damn near"
"Wrong stop making sh*t up"
Jacobs replied "literally" to this tweet as well:
The future of the star running back with the Las Vegas Raiders is currently uncertain due to the possibility that he will sit out the upcoming season, prompting the team to consider trading him for draft capital.
Even though he and Saquon Barkley were the best running backs in the NFL last season, neither of them was able to secure a new contract, which demonstrates how weak the RB market is currently in the NFL.
---
Josh Jacobs is coming off a monster season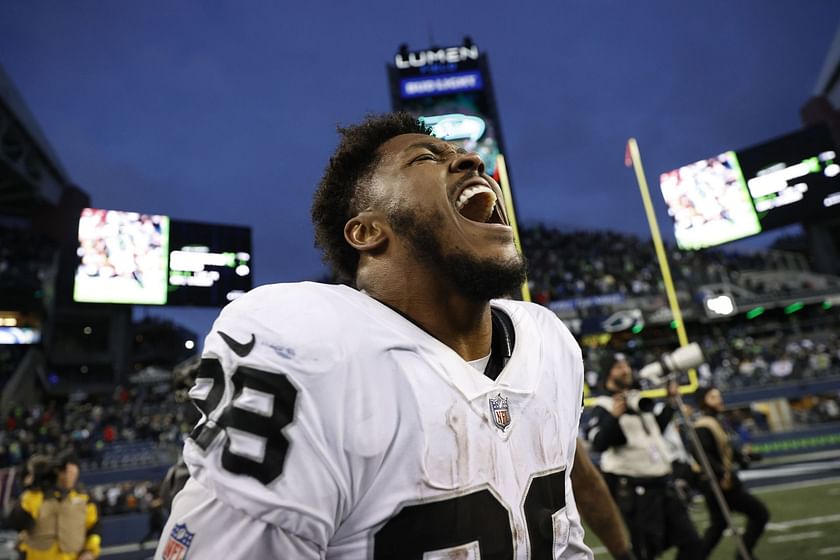 Given how bad the Las Vegas Raiders were last season, and the ugly situation with Derek Carr, Jacobs ended up having a monster season. He played all 17 games for the franchise which is a huge accomplishment for a running back, and he put up great numbers.
Last year, he had 340 carries for 1,653 yards and rushed for 12 rushing touchdowns. He averaged 4.9 yards per carry and 97.5 yards per game, while also being a factor in the passing game. Jacobs had 53 receptions for 400 yards and scored four receiving touchdowns while averaging 7.5 yards per carry.
If the Raiders end up losing Josh Jacobs, it will be very tough for the franchise to lose him, and that could further upset star players like Davante Adams and Maxx Crosby.
Edited by Abhimanyu Chaudhary