Fans have had enough of Moria Mills' repeated personal attacks on Zion Williamson in the past month and a half. The adult film star made some serious accusations about Williamson on social media that could affect his NBA career.
Mills recently revealed on her Instagram account that the reason why Williamson pays her $62,000 per month is to keep her mouth shut. She alleged that the New Orleans Pelicans beat her repeatedly during their relationship that started in 2022.
However, most fans are not showing any support for Mills and defended Williamson over the online abuse he's getting from the 31-year-old adult film star. One of the people who backed Zion is California-based musical artist AC Tatum.
"That Moriah Mills lady has zero credibility," Tatum wrote on Twitter. "First it was 'come home I love you.' Then it was 'pay me to go away.' Then she resorted to name-calling and harassment. Now, after none of that worked, it's 'Hey everyone, Zion beat me.' A real disservice to women going through abuse."
One fan agreed with Tatum and even went further by thinking that it could lead to something tragic:
"Her next step will be tragic . . . and Zion will get blamed for it."
This fan pointed out Mills' love-hate relationship with the two-time NBA All-Star:
"She's so weird. She goes from hating Zion to loving Zion back to hating Zion."
Another fan wondered why a law has not been filed to protect people like Williamson from someone like Mills:
"I still can't believe they don't have laws to put ppl like that in jail. Cause people will continue to abuse that type of power as long as they're isn't serious repercussions."
Here are other fans defending Zion Williamson from Moriah Mills:
Also Read: "He never understand what it takes to be a winner" – Michael Jordan once unleashed a vicious knockout on Charles Barkley on Oprah's stage
---
Charles Barkley gives his take on Zion Williamson's weight issues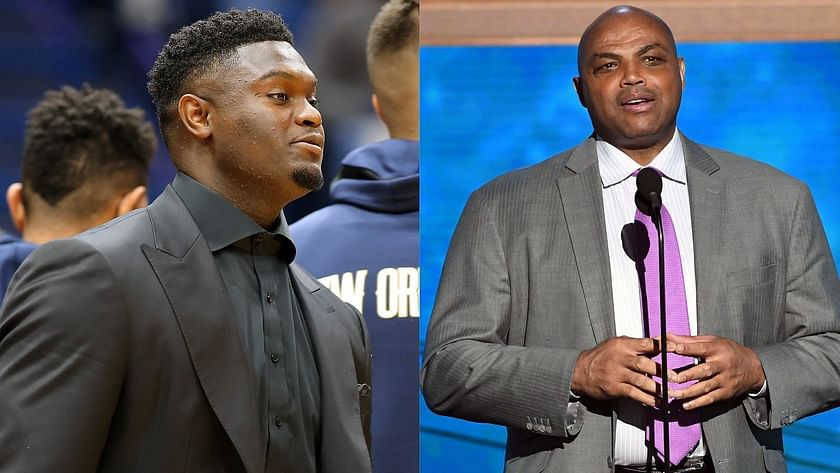 Charles Barkley may or may not be the right person to give advice on weight issues but the Hall of Famer had a valid take for Zion Williamson. Barkley recently told SportsCenter what he thought Williamson needs to do in order to have a long career.
"He needs to get in shape, plain and simple," Barkley said. "You know, this is professional basketball. We're not babysitters. To make the kind of money, these guys are making today, I don't think it's a lot to tell guys to get in shape. … Zion seems like a good kid, but it sounds to me like he doesn't have great people around him.
"Because your friends – I was blessed to have Moses – but your family and friends should say, 'Yo, man. You're going to screw up your future.'"
Also Read: "I think we do" – Phoenix Suns head coach Frank Vogel confident they can claim championship with their defense
Edited by Juan Paolo David