A trade for Los Angeles Angels phenom Shohei Ohtani would make the New York Yankees immediate favorites to win the World Series, according to MLB analyst John Smoltz.
Smoltz made the claim during on the "Flippin' Bats" podcast. Ohtani, the two-way superstar, is in the final months of his contract with the Angels and will pursue free agency this winter.
Smoltz believes several teams will be in on the bidding for Shohei Ohtani if the Angels make him available via trade before the MLB trade deadline on Aug. 1. However, the analyst thinks that no team would get the boost out of acquiring Ohtani like the New York Yankees:
"It's worth getting him even if they don't re-sign him for a chance to win the World Series. If he were to be traded to some of the top-tier teams — let's just say New York — it makes them clear favorites, in my opinion, to get to the World Series and win the American League. That's how big of a difference this guy makes."
Shohei Ohtani enters the All-Star break as MLB's leading hitter in several categories. Hitting a career-best .301, he leads the majors with 34 home runs, a .665 slugging percentage, a 1.051 on-base plus slugging percentage and six triples.
Having played in his third consecutive All-Star Game last week, Shohei Ohtani is also 7-5 with a 3.09 ERA, a 1.12 WHIP and 139 strikeouts in 18 starts.
The possibility of him ending up in a New York Yankees uniform is something the team should pursue, according to Smoltz, even if the organization is unable to re-sign him this winter.
"Even if they don't re-sign him, I think it's worth it," Smoltz said. "The Yankees have a lot of pressure on them to get back to the World Series and win one. … I know people are saying, 'There's no way he's going to get traded,' (but) I would force the hand of (Angels owner Arte Moreno) and make the deal so sweetehe can't pass it up."
Shohei Ohtani may be on the move this winter — or sooner — to the New York Yankees or elsewhere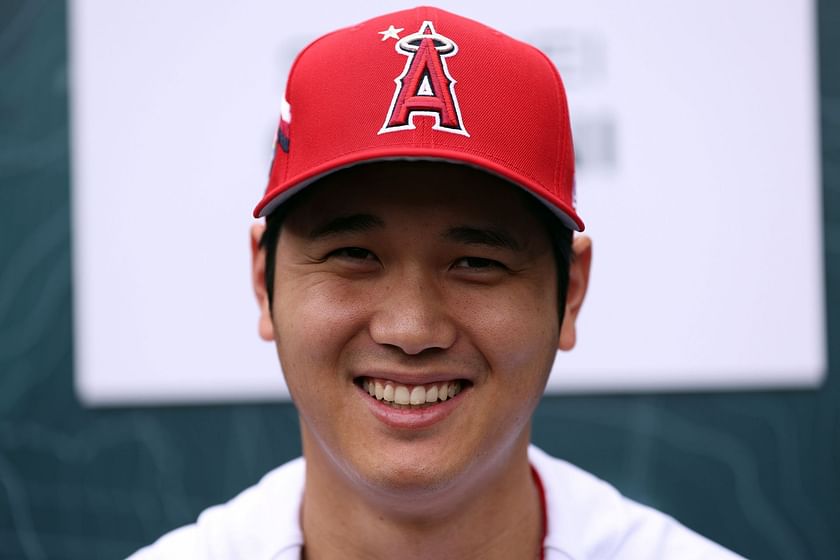 Ohtani is in the final season of his contractual obligations with the Angels, the team he signed with after coming to MLB from Japan. He is being paid $30 million this season, but it has been speculated that he could demand upwards of $50 million a year as a free agent this winter.
The Angels had a strong start to the season, but as injuries have mounted, the team has begun to fade. Los Angeles came into the All-Star break at 45-46 having won just once in its last 10 games.
The New York Yankees are 50-44 and tied for last place in the American League East.
Edited by Joseph Schiefelbein