The Miami Marlins are adding Matt Moore to their roster despite his inability to play for them in the postseason. The team is chasing a Wild Card position, but Moore would not be present if they were able to land it.
This is the second team that has claimed Moore off of waivers this year, which is why he'd be ineligible for the postseason. He is now on his third team in a little less than a month.
MLB reporter Jeff Passan tweeted:
"The Miami Marlins claimed left-handed reliever Matt Moore off waivers from the Cleveland Guardians, sources tell ESPN. Moore had joined Cleveland off waivers from the Los Angeles Angels earlier this month. He will not be postseason-eligible if the Marlins snag a wild-card spot."
The Marlins are picking him up from the Cleveland Guardians. The Guardians are currently seven games back in the American League Central, and they're not likely to be able to make it to the postseason.
They had initially claimed the pitcher off of waivers from the Los Angeles Angels, who are already eliminated.
---
Matt Moore can't play in the Marlins' postseason
The Cleveland Guardians aren't going to make it to the postseason, but the Miami Marlins still might. They are just a half game out, behind the Cincinnati Reds and Chicago Cubs.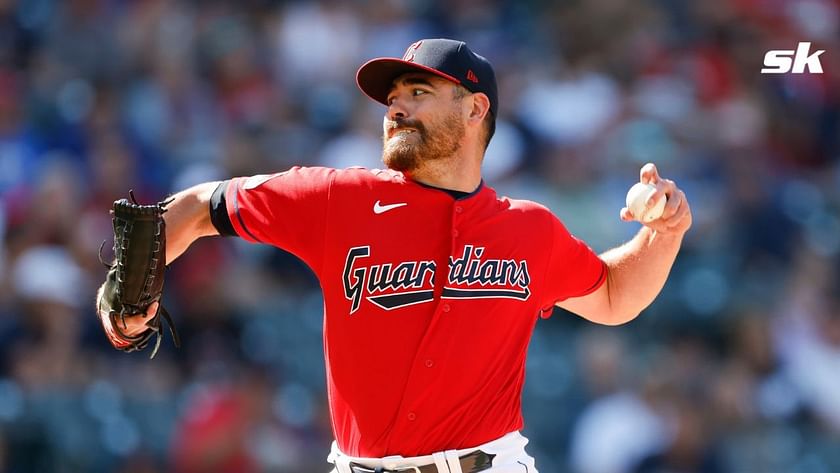 However, if they're able to get there, Matt Moore will not be eligible due to his waiver status. It appears as if the team is more interested in using him to get to the playoffs rather than using him while in the postseason.
Nothing matters if they don't snag that final Wild Card spot, which is probably why they went after Moore anyway. They need help, especially in the bullpen, to get to the playoffs.
They can figure out their playoff roster and configuration when they get there, but they have to get there first. One thing is certain, though. That playoff roster will not have Matt Moore on it.
Edited by Zachary Roberts