Stacy Lewis believes in her Team USA squad for the Solheim Cup. She's using an interesting tactic to motivate them, including the number 88 and a duck. Those two things appear on every single USA bag for every single player.
The "88" is a loving homage to Kathy Whitworth. Her 88 LPGA titles is a record that many believe will stand the test of time. Whitworth unfortunately passed away last Christmas in 2022. She was the captain for Team USA in their victory at the inaugural Solheim Cup in 1990.
The ducks are in memory of LPGA founder Shirley Spork, who died in April 2022. The Cup didn't start until four decades after she helped found the LPGA Tour in 1950, but she was a big fan of the event. She even made the trip to Scotland in 2019 at the ripe old age of 92.
Spork never played in the Solheim Cup, but she loved it nonetheless. She said via Golfweek:
"That was my Solheim because at every exhibition on the first tee, they raised the American flag and played the national anthem. That was really special for me."
She always liked to look at ducks as a way to destress and relax in tough situations. That's something Lewis wants to instill in her players for the Solheim Cup. She added:
"I had Meg (Mallon) and Juli (Inkster) and that age of players – they brought that to me. I saw their passion for the event, and that's what I want to convey to them, and in myself and the assistants that I do bring in, they're going to have a passion for this event, and that's one of the biggest things I want to do."
Lewis went on to say that this tournament was "everything" for women's golf, and she's clearly taking it seriously. From captaining to putting ducks everywhere possible, the leader is doing whatever she can to inspire her team as they prepare for the Solheim Cup.
---
Stacy Lewis has work cut out for her at Solheim Cup
Stacy Lewis has a tough battle ahead of her, hence why she's trying everything she can to inspire her crew. The opposing European team has Suzann Pettersen back at the helm, and they've been building a formidable squad.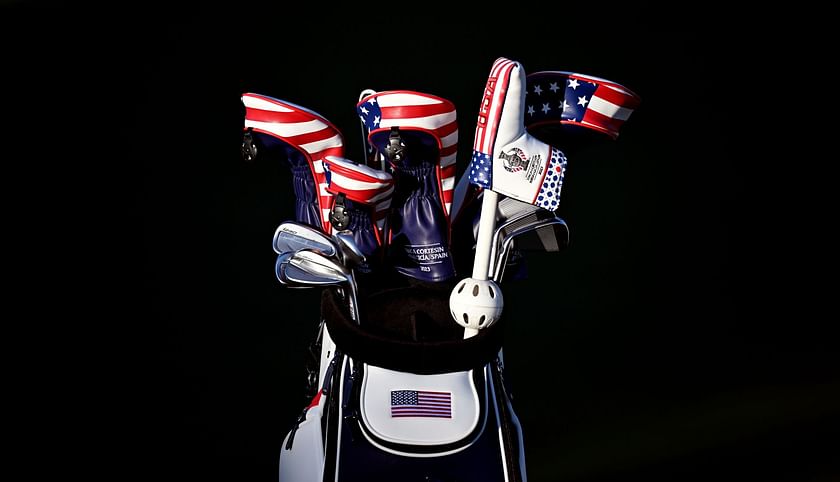 She will continue to be the captain for a few years, giving her a chance to really form a dynamic crew. Pettersen said:
"This will allow us to build a strategy and a philosophy for the team that we can keep, which will offer more consistency for the players and enable them to focus on their performance. My focus is on getting the team around the players and the atmosphere right and then taking that up to the next level."
These two teams are fierce rivals and are both using great captains to try and build an elite dynasty. This year, it will be interesting to see who comes out on top. The Solheim Cup is coming soon.