There were two teams reportedly interested in DeAndre Hopkins' services: the New England Patriots and the Tennessee Titans. But it is clear that only one wanted to make the effort to sign the star receiver.
Hopkins is now a member of the Titans after coach Mike Vrable got the deal over the line and now likely leads Tennessee's receiving room.
But FS1's Colin Cowherd has laid blame on Patriots coach Bill Belichick for allowing Hopkins to slip through his fingers and join an AFC rival.
" class="promoted-img" loading="lazy" width="1440″ height="220″ alt="nfl-wordle-promotional-banner" />
"It's more of an indictment on New England," Cowherd said on "The Herd. "So, DeAndre Hopkins did not choose Belichick, you know, with six, seven Super Bowl rings, did not choose offensive coordinator Bill O'Brien, he didn't choose Mac Jones, a first-round pick who clearly is their No. 1 quarterback.
"Now, he chooses Tennessee with a shaky offensive line, running back-dominant and you have no idea what the future is at quarterback, and yet Vrabel sold him on i,t and that's all this was. Free agency is salesmanship. It's a little bit like college football inserted into pro football.
"Mike Vrabel is younger than Belichick, probably a less rigid former player, and he sold him."
---
DeAndre Hopkins' Titans gain and Patriots pain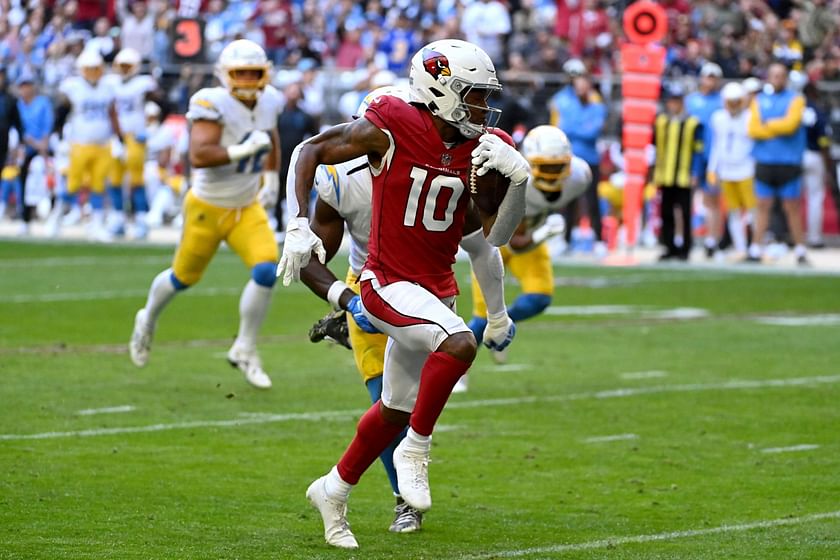 The Titans now have a star receiver to replace A.J. Brown and have moved to give quarterback Ryan Tannehill a bonafide weapon. While Hopkins' 717 yards from nine games last season doesn't paint him in the best light, but considering his average yards per game (79.9) and his total for the eight games he missed, Hopkins would have totaled 1,356 yards.
That will definitely work, and keep in mind that some of that was without Kyler Murray as well.
It is that kind of receiver that the Patriots and Belichick could have had if they wanted to push ahead with a deal. The money might have been a factor, but Mac Jones desperately needs a No. 1 receiver and, again, he won't have one.
Tennessee will be smiling knowing it has an All-Pro receiver next season, which is exactly the thing the Patriots were desperate to have … but not too desperate it seems.
Edited by Joseph Schiefelbein