The Pittsburgh Pirates have come crashing back to Earth after a stunningly good start to the season.
The National League's best team on April 24, the Pirates enter a three-game series at the Cleveland Guardians on Monday with the sixth-worst record in MLB.
Pittsburgh opened the season at 20-8, but have gone 21-44 since and now have a 41-52 record.
The Pittsburgh Pirates were swept at home in a three-game weekend series against the San Francisco Giants and have won just two of the team's last 10 games.
Back in April, catcher Austin Hedges told Sports Illustrated as the team led the NL Central with a 16-7 record:
"It's a winning atmosphere. That's what we talked about creating in spring training, and we've been able to do that. The cool thing about it, for a lot of guys who haven't really experienced that before, is nothing needs to change. Exactly what we're doing right now is what we can try and do for 162. And if we do that, I believe we're a playoff team."
However, after being swept by the Giants, Pittsburgh Pirates players are struggling to keep a brave face. Outfielder Andrew McCutchen told PGH Baseball Now on Sunday:
"We're 10 or 11 games below .500. People would think we'd be in a lot worse position. We could be the Oakland A's. Nothing against Oakland, but we could be in that position, where we have such a tough start in the beginning and now we're trying to play catch-up.
"Regardless, you can still say that we had such a good April that we put ourselves in the position to where we're struggling but we're still in a place where we can make up some ground."
Regarding the current mindset of Pirates players, outfielder Bryan Reynolds told PGH Baseball Now:
"We just haven't been playing good baseball recently. We've played good baseball this year, so we've shown that we can. We have to get back to that."
Reynolds, one of Pittsburgh's top young players, was the subject of trade rumors over the offseason. However, he surprised many by signing an eight-year, $106.75 million contract extension this spring.
Pittsburgh has not made the postseason since 2015, the final of three consecutive playoff appearances.
Hard times for Pittsburgh Pirates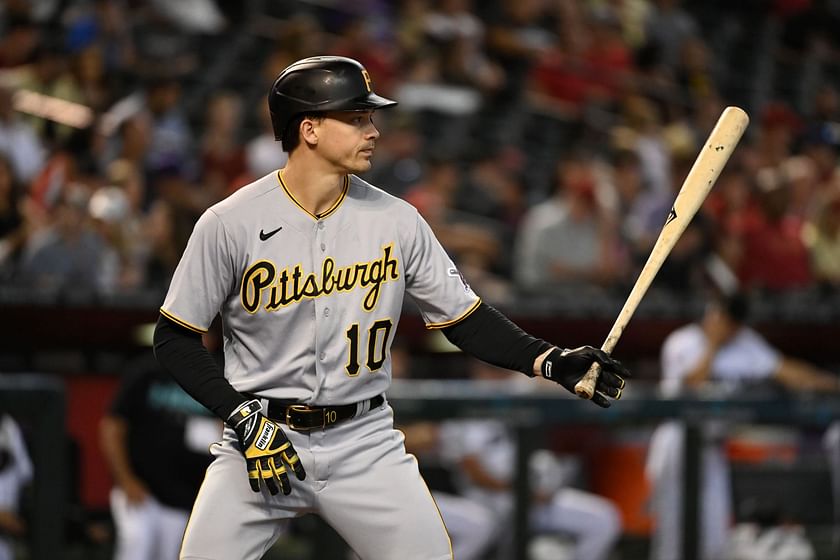 The Pirates have qualified for the playoffs just six times since defeating the Baltimore Orioles to win the 1979 World Series. Pittsburgh lost the NL Championship Series three straight times from 1990-1992, falling to the Cincinnati Reds, Atlanta Braves and Philadelphia Phillies.
Pittsburgh is one of MLB's oldest teams, having begun play in 1882. The team is 10,728-10,699 all time, with 17 playoff appearances and five championships.
Edited by Joseph Schiefelbein